IT Services and Cyber Security for Businesses in Philadelphia and South Jersey
Trusted. Reliable. Secure.
We Listen
Our team takes the time to listen to you to understand you and your business needs. Once we understand your vision and mission we work with you to develop business solutions that eliminate any barriers that may impede your businesses ability to reach its goals.
Technology and cyber security are incredibly important to keep a business running but are also simultaneously highly complex… that's why we offer direct to tech support. Our team works hard to understand your needs, simplify things for you, and help you solve your IT issues so you can put your time and energy into successfully growing your business.
Our goal is to help you succeed.
See what other business owners are saying about us…
Not Ready To Call Us Just Yet?
If so, we would at least like to give you a copy of our recently published report, 21 Critical Questions Your IT Consultant Should Be Able To Say 'Yes' To.
The truth is not all IT consultants are created equal. It is important to know whether you are getting honest, straightforward and accurate advice or if you're being overcharged for services that are in truth hurting your company in the long run. Don't trust your critical IT operations to just anyone.
Our questions will help you better understand which service you are currently getting. Fill out this quick form to download your free e-book report!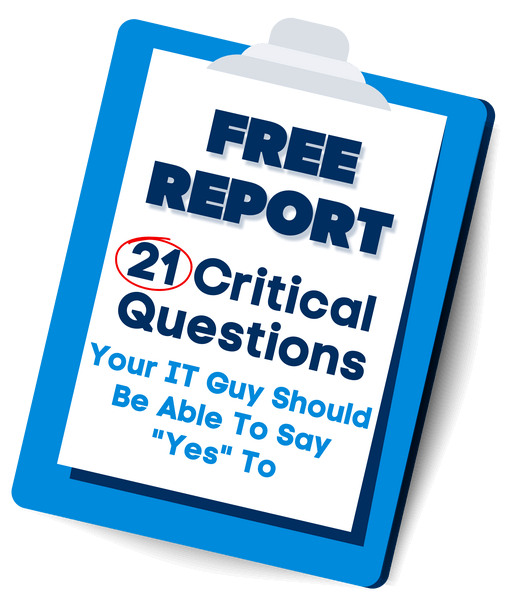 Download Your
Free Copy Now