Ransomware Prevention Services For Businesses Performed By Cyber Security Experts
Detect
Detect ransomware and other advanced threats using North Star multi-layer scanning technologies.
Prevent
Deploy North Star products to secure your network, email, web traffic, and outward-facing web applications.
Recover
In the event that a ransomware attack succeeds, use North Star robust, flexible backup solutions to get up and running again quickly—and leave the criminals empty-handed.
Has Your Business Fallen Victim to Ransomware?
Our Ransomware Response Team is Ready to Help. Specializing in Helping Businesses Remove Ransomware & Restore Encrypted Files.
Signs you may need Ransomware Data Recovery And Protection:
There is a pop up on your screen asking you to send bitcoin or contact an email address.
Your files have been renamed with different file extensions.
There are ransom notes on your desktop or other folders with instructions to contact an email address or send a bitcoin payment.
None of your files are working and you receive error messages when attempting to open programs.
You are unable to boot into windows and receive a message to contact an email address.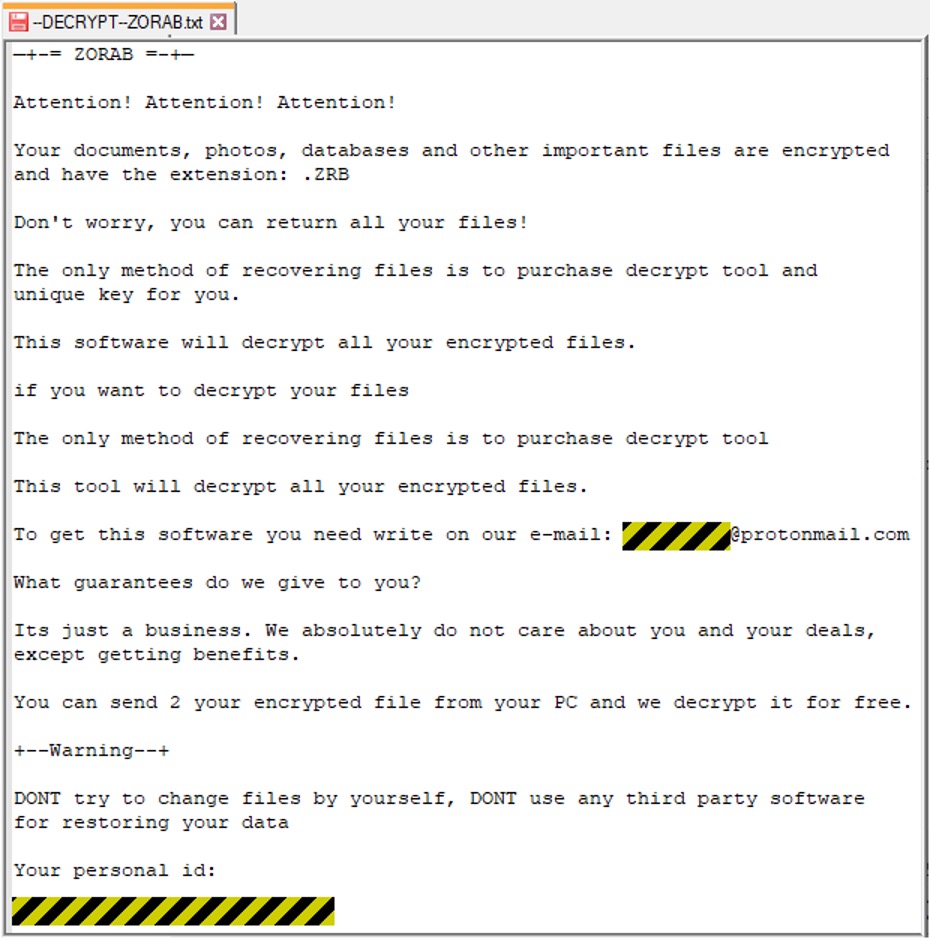 If are experiencing any of these scenarios, call us now at 856-375-1220 or email us for a free evaluation and consultation. We will let you know your options so you can make informed decisions.
Finding The Right Ransomware Protection Company
When your doctors tells you that you need surgery, one of the first questions you ask them is how many surgeries have you performed. The same question should be asked when you look for a company to help you through a ransomware crisis. If your data is important to you, you want to make sure you are working with a company that has previous success with many different ransomware incidents. At North Star, we leverage our experience along with cutting edge threat intelligence to guide you through every step of the ransomware incident and maximize the likelihood of success.
Standing by 24/7.
We're available anytime to take a call or request. We know your business needs help fast, so we're standing by.
Fast Removal.
We'll diagnose the extent of the virus and eradicate Ransomware within a few hours, in most cases. We understand how important this is to your business.
File Recovery.
Every situation is unique. Our cyber experts are brilliant at restoring your files. Doing it without cybersecurity experts can cause you to lose your files permanently.
Don't Pay the Ransom.
Paying criminals a ransom doesn't guarantee you'll get your data back. Paying up is a risk you don't want to take. Let our experts handle the situation for you.
Trusted Ransomware Removal Experts.
We're arguable the best. Our trusted experts solve issues others cannot and work with business of all sizes – from small business to company's with hundreds and thousands of computers.
Free Evaluation and Consultation.
Call us now at 856-375-1220 or email us for a free evaluation and consultation. We will communicate your options so you can make informed decisions.
North Star provides CyberSecurity and IT Security Services. If your business is in immediate need for ransomware help,  call us today at 856-375-1220 or email us at ewilliams@northstarsvc.com and we can provide you free evaluation!
By partnering with North Star, your business will receive the support and protection you need to drive your business forward and eliminate any unnecessary risks.