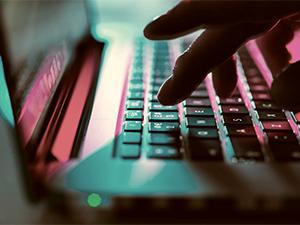 In case you missed it, October is Cyber Security Awareness month. In the past several years it has become our industry's full-time focus keeping servers, computers, and networks connected and (cyber) secure. Your business' safety and efficiency are our key focus.
However, we've been noticing something hugely overlooked by business owners: their personal information security, or more specifically, their credit. Our team has way too many stories from friends and family who have had their identity stolen and their credit ability abused in some way or another.
If you don't have any credit monitoring in place (such as LifeLock), a completely free solution to this is adding a fraud alert to your identity. Though it sounds tedious and timely, putting in a little effort to fill this out will save you tremendous aches and pains in the future. Its damage prevention to so you don't have to worry about damage control.
All you do is place a temporary fraud alert on your name and social using the lower portion of the page in the link (it is not necessary to sign up for an account.) We recommend doing this for your entire immediate family (yes, even for children with no current credit.)
Don't worry; this will not freeze your existing credit. It will simply make it more difficult to get new credit. If someone steals your information - and signs up for a new credit card at Home Depot, for example - you would get either a phone call or email to approve. This usually will stop the perpetrator as they are standing in line at the store getting ready to use your information. If it is really you, you'll get the call and can easily approve it.
Folks, this is free. You can pay for longer term service and add on additional services, but the free version is highly helpful on its own. Your business is (or should be) protected, why not your personal information as well?
P.S. If your business is not being secured, we can help with that.