"Are You Searching Online For An IT Support Firm Because Your Company's Network Is Running Slow And Causing Problems But You Don't Know Who You Can Trust To Fix It Fast?"
If so, give us a call and let us show you what fast, friendly and highly-responsive outsourced IT services should be for your small to medium business:
856-375-1220
Call Us Today At
856-375-1220
Don't have an in-house IT department or a reliable IT guy? No problem! When you partner with us, you're partnering with an experienced team of technical experts who will help you get a solid return on your IT investment. For a fixed monthly fee, our innovative IT solutions and solid 24/7 IT support will lower costs while sending your productivity soaring.
Stop constantly stressing over finding the right solution for IT Support in Moorestown.
Stop asking yourself, "Why are dependable Business Network Services so hard to find?"
NorthStar Technology Services helps companies like yours get reliable support they can actually count on.
We're there for you 24/7 with IT consulting to make running your business worry-free!
With NorthStar Technology Services as your strategic technology partner, you can:
Enjoy Increased Productivity – more uptime means more effective work time for your employees
Focus on your Business Goals – we take technology concerns away, ensuring network uptime
Count on Guaranteed Asset Protection – your business data and network are safe and secure
Have Peace of Mind – 24/7/365 live on-call IT support when your business needs it most
NorthStar Technology Services has the expertise you need to stop worrying about your business network support. Other small business owners in Moorestown count on us, the reliable IT experts, to keep their networks safe and secure.
Moorestown One Stop Shop For All Your Technology Needs
Not ready to call us just yet?
If so, we would at least like to give you a copy of our recently published report, 16 Critical Questions You MUST Ask Before Hiring Any IT Company.
Even if you aren't ready to make a change right now, this free report will explain in simple, non-technical terms what you need to look for when outsourcing your IT support, as well as cost-saving strategies, insider tips and 16 revealing questions you MUST ask any computer consultant before giving him access to your computer network.
Simply fill out the form here and download your copy today!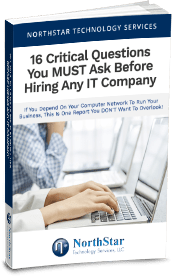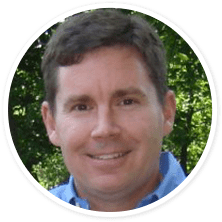 A Message from our President
Maybe you're concerned with the current rising costs of your IT services, or maybe you are just running short on time because of your expanding business and need to hand over the reins of some services to someone else. Whatever your reason, we can help you with quality IT services today.
Your business can save money and time today with NorthStars' managed services, network solutions, IT support, Voice Systems/Services and more…