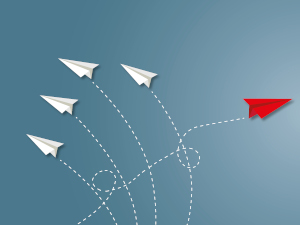 Southwest Airlines recently experienced a crisis that resulted in the cancellation of over 16,700 flights and left many passengers stranded throughout the United States. This unfortunate event highlights a growing trend among businesses that prioritize cost-cutting over quality service, leading to significant meltdowns in service.
The airline had to issue apologies during their busiest season after the miscommunications resulted in thousands of customers being stranded at airports. In one instance in Nashville, airport police warned checked-in travelers whose Southwest flights had been cancelled that they would be arrested and forcibly removed if they did not leave the secure area voluntarily because their boarding passes were no longer valid. Additionally, Southwest employees were getting into heated arguments with (understandably) frustrated passengers. There was clearly a lack of effective communication with passengers during this chaotic time.
This nightmare is expected to have cost Southwest Airlines from around $725 million to $825 million, and in addition to the loss of customer loyalty and a negative impact on their reputation. CEOs around the world must have been questioning their lack of cyber and IT investments.
It truly is no surprise that not many people prioritize investing in IT upgrades and infrastructure improvements. It's much more exciting to spend money on something like a new website or remodeling your office, which can bring in new opportunities, make your employees happy, and impress clients. These investments deliver immediate, tangible benefits that you can see and feel right away. But when it comes to basic IT upgrades, most people don't want to spend thousands of dollars until something goes terribly wrong and brings everything to a screeching halt.
So, what should you spend on IT?
TechTarget's study found that companies earning less than $50 million typically allocate around 6.9% of their total revenue to IT costs. However, as regulations and cyber attacks continue to rise, increasing IT budgets becomes essential to prevent devastating losses. In fact, a recent survey by Capterra revealed that 75% of SMBs plan to spend up to 20% more on software and IT in 2023 compared to the previous year. This is a significant jump that highlights the growing recognition of IT's importance for businesses
So, where are companies actually spending all this money on IT? One major area of increase is definitely cyber security, driven by the need to comply with regulations and manage risk. Another is enabling employees to work more flexibly (but securely) from home, on the road, or in the office. And last but not least, many companies are investing in any technology that can help them reduce their need for more staff. After all, labor costs can be a real killer, so if a business can improve productivity without hiring more people, that's always a win-win situation.
Taking shortcuts to save money is a lousy way to improve profits in the long haul. It's not even a real "strategy" - more like a Band-Aid solution that should be a last resort. As Southwest Airlines learned, skimping on IT costs may seem like a smart move at first, but it's a false sense of economy that could come back to bite you hard. It's not a problem until, one day, it IS. And when that happens, it's going to cost you big time - probably more than what you saved by being stingy upfront.
Download our free IT Buyers Guide to see what you should expect to pay for IT in your area.